Barnardos Gifts for Kids
Go to gift selection
Donate toys to Barnardos Gifts for Kids
Now in its 10th year, Barnardos Gifts for Kids aims to ensure that Australia's most disadvantaged children are able to enjoy Christmas. Last year we were able to help deliver over 17,000 gifts to children who ordinarily would be going without.
With your help we can make a huge difference to the lives of vulnerable Aussie kids in need.
About Barnardos Gifts for Kids
Barnardos Gifts for Kids invites schools, companies, community groups and individuals to donate gifts and/or cash to help us reach our target of providing a gift to every child in Barnardos Australia care this Christmas.
While supporting our appeal, you will be sharing in the true spirit of Christmas. Kids facing extreme homelessness, poverty, disadvantage, neglect and abuse need your help.
All donations will be delivered by Simply Giving to Barnardos Australia centres and then distributed to children in need this Christmas.
Your online donation makes an added difference by minimising out logistical and administration costs, so we can support even more children.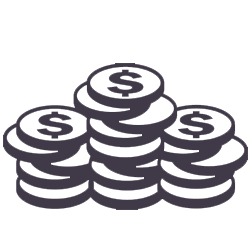 $0
Has been donated thus far, out of our goal of $25000.